Also check out ARTSIDETHEBOXX.COM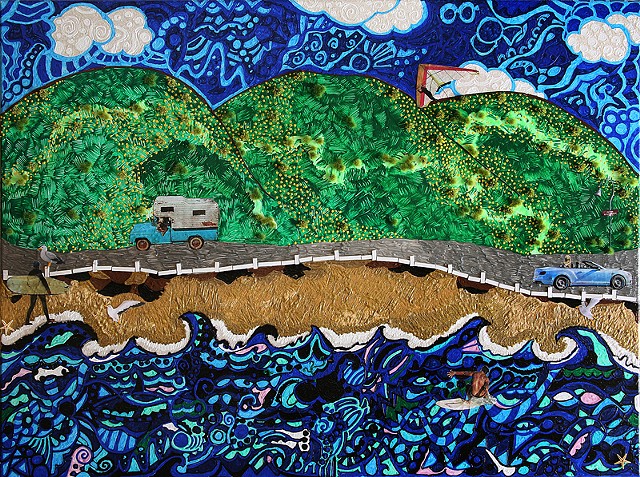 Lezlie Kussin has been exhibiting her art in California galleries since the mid 1980s. She has her BFA in art and education from CCAC and her MA in sculpture from CSUN. Besides being an artist she is a wife, mother of 2, and an art teacher to children and adults.
Lezlie's works include political assemblage and installation pieces, multimedia pieces including paint, textiles, collage, and found objects, one of a kind, personalized watercolour/collage paintings, and pieces made from recycled objects. She focuses on textures and colours and content for her pieces. Lezlie's pieces are often whimsical and meaningful and are always fun to look at.
Lezlie is now selling one of a kind, hand painted/hand made masks. Check them out at ARTSIDETHEBOXX.COM